If you want to really reduce the GHG emissions of the goods you export / import across the Ocean, you do not have so much choice in 2021.
Carbon Offsetting options should be carefully evaluated: most of offsets programs in place do help reduce emissions, but outside the maritime shipping.
Carbon Insetting is a better choice – listen to the interview of Katarin Van Orshaegen, Commercial Lead at GoodShipping, to better understand the Mass Balance principle and how you can contribute & reduce emissions of the shipping industry.
A handful of Zero Emission Vessels are sailing now: they are ancient ships, powered by sail and carry very limited cargo. The start ups operating those vessels look for new customers: to scale, they need commitment from responsible companies looking to do the right thing, i.e. reduce carbon emissions from shipping. They will grow, they will build modern zero emission ships to operate on several regular routes.
| | | | | |
| --- | --- | --- | --- | --- |
| US / NY / Short Sea Shipping | New York City ⇔ Kingston on the Hudson River | | | |
| | | | | |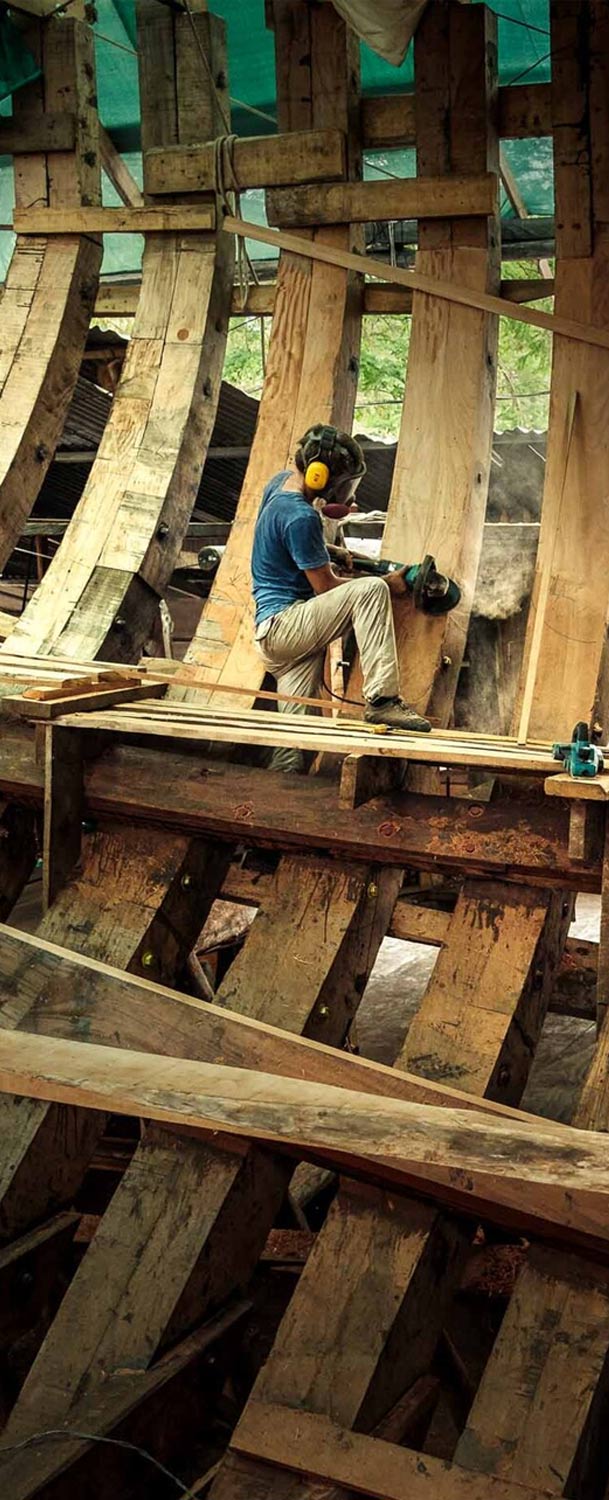 Grain de Sail is one of a kind project: a company that decided to build the first modern cargo vessel to support 2 distinct businesses:
supply cacao from Central America to make chocolate in France
export organic French wines to New York
The first generation of modern Zero Emission Vessels will start sailing in 2022-2023: they will be hybrid vessels, main propulsion will be sails, with complementary propulsion electric, biofuel, batteries…
One one side, those 3 start ups are commercially very successful : they convince marquee customers, major brands in fashion, liquor, automobile to onboard on the zero emission shipping journey.
But on the other side, the financing of those vessels is very challenging.
Jean Zanuttini, CEO of Neoline, in his Sept. 2021 interview, summarizes very well the : "this past century, we have always looked at improving productivity of assets, which means using more energy. But reducing GHG means reducing energy consumption. With a sailing ship project you propose to build and finance an asset with a lower productivity: it is against the financial rule, it is difficult to convince that even if the ship has lower productivity, its profitability can still be higher."
| | | | | |
| --- | --- | --- | --- | --- |
| | St Nazaire, FR ⇔ Baltimore, MD | | | |
| | Central America ⇔ US + Canada | | | |
| | Le Havre, FR ⇔ East Coast, US | | | |