Departure May 29, 2024
The 2nd edition of the transatlantic race is already shaping up to be a major event, attracting a huge amount of sporting interest: around forty skippers are expected to line up, compared with 14 in 2016… The first record is therefore all but set. 
And considering the lightning technological development of the boats in recent years, the record time for the race, set by Jérémie Beyou in 2016 – 9d 16h 57min 52s – should also be smashed! 
With just a few months to go to the Vendée Globe, this final confrontation will be an opportunity to determine the strongest contenders for the next solo, non-stop, non-assisted round the world race. It is the ultimate opportunity for the favourites to assert their power before competing in the greatest of all ocean races. 
On Friday May 24, the boats will be flying between Statue of Liberty and Governors Island during the Liberty Race.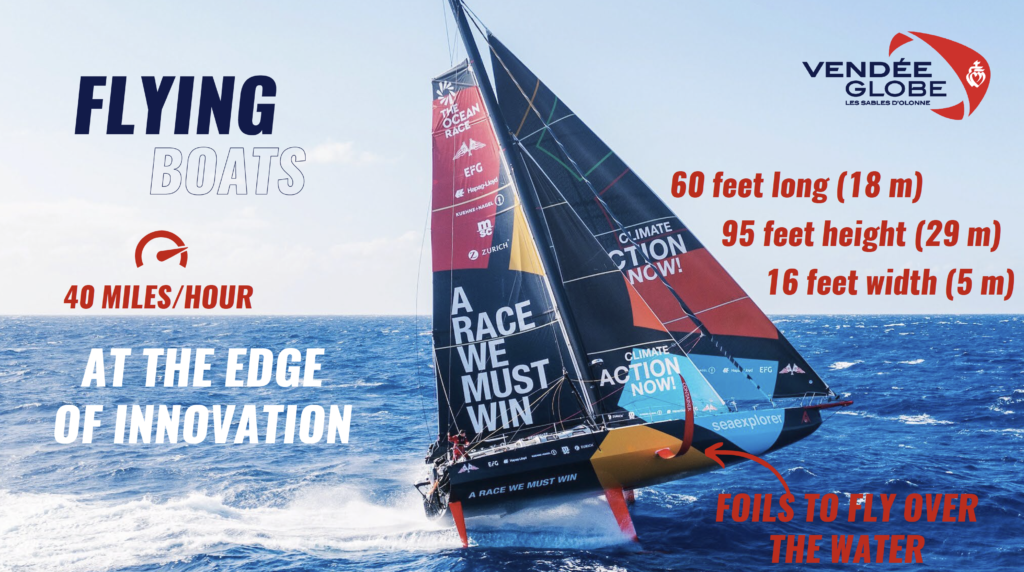 Wind Support NYC is the official agency, selected by the Vendee Globe to organise logistics, coordinate maritime operations and promotion events in New York City and Newport. Email us at vgny24@windsupport.nyc for more information.